Digital Library
Digital Library is an online Library that stores content digitally. eLibrary retrieves comprehensive yet accurate information that is 100% secure and virus-free, delivering it instantly at the click of the mouse across the internet. This efficient and interactive platform, boasts the most up-to-date information on every subject that is quickly retrievable by keying in some elementary fields in the search options. This eliminates the innumerable hours spent crawling search engines which more often than not spews out contradicting and unreliable information while restricting unnecessary internet access, which is difficult to control/monitor.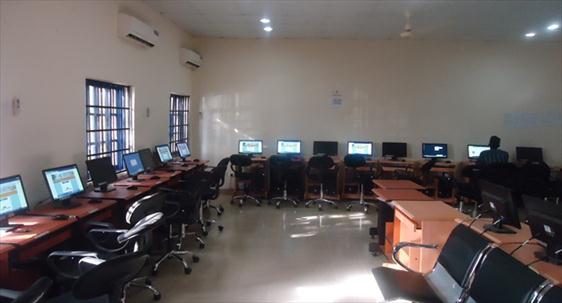 BENEFITS OF DIGITAL LIBRARY:
24/7 access anywhere anytime

Easy access to very large information collection in a digital form

Provides faster access to information resources

Multiple access as a single ebook can be accessed by many students

Instantaneity of retrieval

Round-the-clock availability

True value addition

Can be use to generate revenue from external users

Preservation and conservation: An exact copy of the original can be made any number of times without any degradation in quality

Space utilization (Paperless library)

Convenience and encourage e-learning

Access can be restricted or otherwise

Easy to add more digitized books

Access to unlimited various academic books, journals, newspapers magazine,article etc

Supports advanced search and retrieval Provides an easy mechanism for resource sharing with other libraries sharing of digital files is much easier.
USERS FEATURES
This easy-to-use versatile module helps users browse the library quickly and effectively. Administrator assigned privileges to users not only to browse/delete own content but also rate article/e-books and post comments/viewpoints.
View/browse e-books




• Save content for future reference




• Simple search by category/title/keyword(s)




• Advanced search by sub category/author/viewer rating/date-wise




• Author e-books/articles




• Update/delete own content




• View content approved/rejected by admin




• Resubmit content for admin review




• Rate content




• Post viewpoints in forum
ADMINISTRATOR MODULE
This full-options module ensures ease of navigability for users helping them receive appropriate e-content efficiently. Administrator can not only edit/delete content but can also assign/control user privileges to ensure that contents are current and periodically updated.
Register users




• Edit user list




• Assign/edit login password




• Control user-privileges




• Add/update e-books/articles




• Integrate existing hardcopy content




• Assign search categories/sub categories




• Customize search display options/navigation




• Approve/edit/reject e-content




• Monitor forum discussions